Staff and Leadership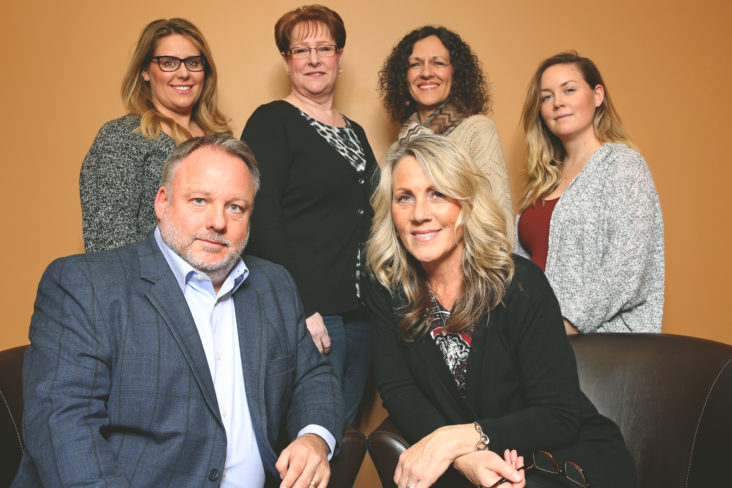 ---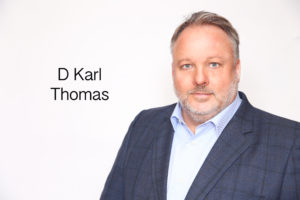 D. Karl Thomas
Lead Pastor
D. Karl Thomas, National Leader of The Apostolic Church In Canada and Lead Pastor of Impact Church in London, Ontario , is an anointed minister of the Word of God whose burning passion is to impart revelation to his listeners and to motivate them to press toward the goal of Christ-likeness as they fulfill their God-ordained destiny.
Karl's vision is global in its scope and for that reason he is delighted to minister world-wide. His ambition is to develop an apostolic, strategic alignment of high impact ministries to maximize harvest and realize global glory. He has ministered on every continent and witnessed the manifestation of the Holy Spirit in confirming the word preached. His humorous and dramatic presentation of the truth enables him to touch people with strong words that result in changed lives.
Career Info: Pastor at Impact Church since I graduated for "Elim Bible Institute" in May 1990. I studied civil engineering. I was a licensed insurance broker.
Family Make-up: Married to Cheryl for 30 years; daughter Karly is married to Jonathan; My son Dylan is available
Spiritual Gifts: Apostle Faith and Healing
Loves Impact Church because: Our people are the most authentic and passionate followers of Christ followers I've ever known
Hobbies: Golf, Watching College Sports
Favorite Movie: "The Good, The Bad and The Ugly"
Favorite Book: Pure Grace
Favorite Word: "Authentic"
Favorite Website: tsn.ca
Favorite Sound: Babies laughing
Least Favourite Sound: Alarm clock
Likes: Toronto Maple Leafs and Raptors / Dallas Cowboys / Steak
Dislikes: Snakes, Red tape, Slow Drivers
Favourite Phrase: "It's All Good!"
Favourite Quote: Dr. Martyn Lloyd-Jones "When you preach grace,unless your conscience accuses you of license you haven't preached grace."
---

Cheryl Thomas
National Administrator / Executive Pastor
Cheryl Thomas is the National Administrator of The Apostolic Church in Canada and Executive Pastor of Impact Church in London, Ontario. Cheryl is a capable and engaging speaker whose greatest passion in life is mentoring women, imparting revelation, and empowering change, to create a world where women have agency and a voice.
Career Resume
Executive Director of non-profit for 6 years.
Board member with the national organization of CAPSS "Canadian Association of Pregnancy Support Services"
Board member with Crouch Neighborhood Resource Centre
Ordained Minister with the Apostolic Church in Canada
Keynote Presenter

Executive Pastor at Impact Church London Ontario

National Administrator for The Apostolic Church in Canada
Currently pursuing an Honors Specialization in Political Science from Kings College at UWO
Family Make-up: Married to Karl for 30 years; daughter Karly is married to Jonathan; my son Dylan is available.
Spiritual Gifts: Leadership and Administration
Loves Impact Church because: They are my family
Hobbies: Work, Beach, and our dog Beauregard
Favorite Movie: "Love Song for Bobby Long"
Favorite Book: God of the Possible – Gregory Boyd
Favorite Word: Genuine
Favorite Sound: Coffee brewing
Least Favorite Sound: Alarm clock
Likes: Hearing Real Stories from Real Women
Dislikes: Slow Drivers, and people too afraid to stand closer to the next person in line.
Favourite Phrase: "come and learn of me the unforced rhythms of Grace"
Favourite Quote: "A woman's mission is not to enhance the masculine spirit, but to express the feminine. Hers is not to preserve a man made world but to create a human world by the infusion of the feminine element into all of its activities." Margaret Thatcher
---

Kelly Michalczyk
Administrative Assistant | Children's Director
Kelly graduated from Tyndale College and University with her Bachelor of Religious Education. She's been involved in a variety of different ministries both in the Church and in the community. She has worked with children & youth, lead discipleship classes, helped at a mission centre, youth drop in & a crisis pregnancy centre. She loves working at Impact Church, and being part of the Apostolic Family, watching the vision and mission unfold continually.
Career Info: I'm the Administrative Assistant and Children's Director at Impact Church. Previously, I built trucks, helped in sales & managed at McDonalds
Family Make-up: I have the best little girl named Brooklyn
Spiritual Gifts: Organization and Leadership
Love Impact Church because: we value everybody, including women
Hobbies: I like to read, drink tea & laugh
Favourite Movie: I love dramas, thrillers & action movies
Favourite Book: Every book, while I'm reading it!
Favourite Symbol: Smiley face!
Favourite Website: www.pinterest.com and www.goodreads.com
Favourite Sound: My daughters voice, waves, and tap dancing
Least Favourite Sound: Chalk board
Likes: Animals and Nature
Dislikes: Being cold
Favourite Phrase: "Doll!"
Favourite Verse: "For the Lord your God is living among you. He is a mighty savior. He will take delight in you with gladness. With his love, he will calm all your fears. He will rejoice over you with joyful songs." Zephaniah 3:17 (New Living Translation)